Quality Learning
The College of Education's Comprehensive Community Clinic at the University of West Georgia is dedicated to offering services for the community in special education, counseling, communication sciences and disorders, mathematics, and literacy.

We are an educational training facility for undergraduate and graduate students to apply the skills and knowledge they gain during their academic studies in a highly supervised clinical environment.
The Comprehensive Community Clinic is committed to enhancing the health and well-being of individuals and their families across their life span in Carroll County and surrounding areas.
Contact Us
Michael Morris


ccc@westga.edu
678-839-6145
Comprehensive Community Clinic Hours/Address
Monday: 9am- 5pm
       Tuesday: 9am- 5pm
       Wednesday: 9am- 5pm
       Thursday: 9am- 5pm
       Friday: Call for Hours



College of Education
Education Annex, Suite 265
Directions
Testimonials
"This clinic has been a true blessing to my son and our family.  He is valued here and he feels that!  He has made tremendous growth! I don't want to think about where he would be in this journey without the CCC!"
"Our son has improved 110 plus, plus percent since coming!!"
"The clinicians are great.  They make it a fun environment while my son is learning and practicing his speech techniques."
"We have come for so long now.  I love the one-on-one help for my child.  He has come so far because of this program"
"My son has made four months' worth of growth in two months' time, according to classroom tests.  Best of all, we do not have to battle to get him to do her nightly reading.   His attitude toward reading has done a 180 degree turn."
"My child LOVES tutoring. Her 'hate' for math has become a 'slight dislike', and her math grade has improved!"
Accessibility and Discrimination Policy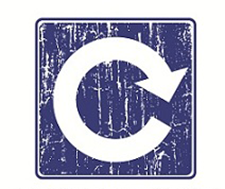 The University of West Georgia Comprehensive Community Clinic is accessible to all individuals. The University of West Georgia is an equal opportunity educational institution. The clinic is non-discriminatory on the basis of race, color, gender, religion, creed, age, sexual orientation, disability, national origin, or veteran status.
For information regarding the Clery Act or campus safety and security topics such as the daily crime log, the Annual Security Report, and campus alerts click here.