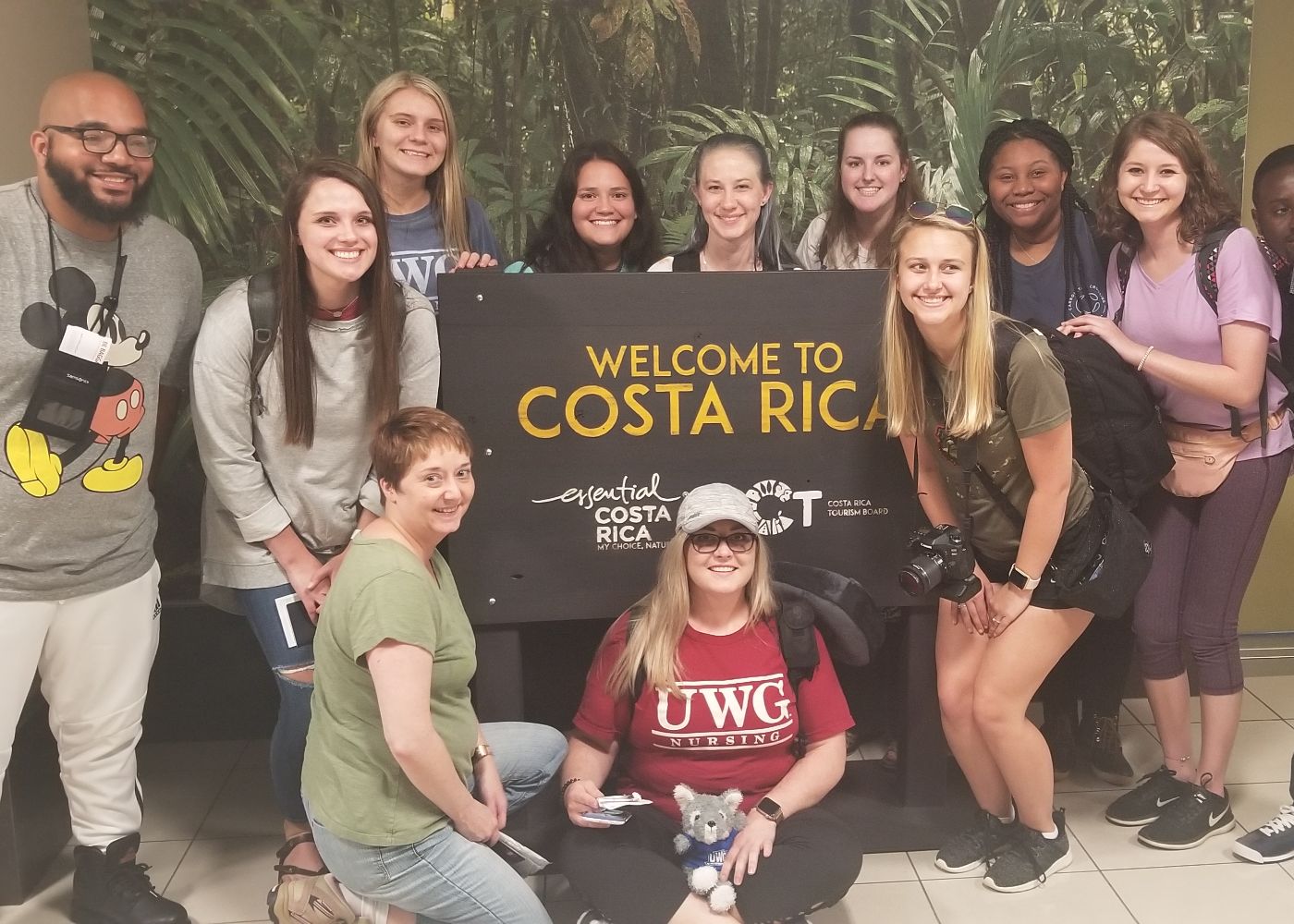 Why study abroad?
Studying abroad will help your career, give you a unique resume, and give you the competitive edge you need for today's job market. Develop cross-cultural communication skills, gain the ability to analyze and adjust to local customs and cultural contexts. Sharpen your flexibility, maturity, independence, and adaptability.
For More Information:
Watch this video if you are considering Study Abroad! 
Also, check out the Study Abroad Scholarship opportunities and applications.
General Study Abroad Checklist (PDF, 21KB)
What Types Of Programs Are Offered Through Study Abroad?
Want to learn about earning Certificates and even a Bachelor's degree while studying around the world?
Visit our International Studies page
Partial Semester Study Abroad
Partial Semester Programs offer a study abroad opportunity for the beginning or intermediate traveler and are sponsored by individual Richards College Departments. You will be registered for at least one 3-hour Special Topics in Business course. As part of the course, you will travel with your professor for approximately one to two weeks. You must have taken 45 credit hours to be eligible to register for Special Topics in Business courses.
Study Abroad to London
The Marketing Department's Summer 2023 Study Abroad course includes a 9-day trip to  London during Summer Session III. While in London, students will visit a variety of international business firms and have numerous opportunities for direct interaction with top executives and business professionals.
Students will also go on day trips to Windsor Castle, Oxford University, and Stonehenge. This course is open to both undergraduate and graduate students, who can earn up to 6 hours of credit in marketing or economics. Costs for this trip range from $3,500 to $4,000 and includes airfare, single-room accommodations in University of London dorms, two meals a day, visits to businesses, and all program-related transportation and sightseeing. Scholarships are available to assist with costs.
Trip dates: Tentatively scheduled for July 7-16, 2023
Capacity is limited. Applications open soon. For details, contact Salil Talpade at stalpade@westga.edu 
Study Abroad to Barcelona and Lisbon
Trip Dates: Spring Break 2023
Capacity is limited. Formal registration will begin late summer
For details, contact Dr. Salil Talpade at stalpade@westga.edu
Full Semester and Full Year Study Abroad Programs
Full semester and full year programs are offered as part of the Richards College of Business Student Exchange Program through universities in Germany and France. Take classes in English! Opportunities available for Undergraduate and Graduate students.
In France, the program is offered through Ecole Superieure de Commerce et Management (ESCEM). ESCEM offers one semester Certificate Programs, or enroll as a degree-seeking exchange student. For degree-seeking exchange students, exchange classes will transfer to UWG to earn a dual degree. ESCEM offers undergraduate and graduate classes in English in an international environment. ESCEM has two campuses in France in Tours and Poitiers.
Undergraduate Students - Earn your Advanced Certificate in European Business Studies, Management, and Marketing. Or, earn a Senior Certificate in Business and Sustainable Development.

Graduate Students - Earn your Graduate Certificate in International Business Negotiations, International Business and Management, or Global Financial Management.