Bachelor of Science with a Major in Geography, Information Science
GIS professionals focus on the collection, analysis, management, and visualization of spatial data using various geospatial technologies, including GIS, remote sensing, and global positioning systems (GPS).
For more information, please see the Academic Catalog. A program map, which provides a guide for students to plan their course of study, is available for download in the Courses tab below.
Geography is the study of the interactions between people and places, local and global processes, and social and biophysical systems. It is an integrative discipline in which scholars endeavor to understand the role of humans in producing the social and biophysical worlds in which they live. Geographic knowledge can be applied to explain cultural and political conflicts, environmental policies and practices, human landscapes, and economic well-being. Modern geographical analysis typically involves cartographic and geospatial techniques (GIS) and both qualitative and quantitative methods.
Career Opportunities
Buzzfile - Careers by Major:
http://www.buzzfile.com/Major/Geology.And.Earth-Science External Resource
Program Location
Carrollton Campus
Method of Delivery
Face to Face
Accreditation
The University of West Georgia is accredited by The Southern Association of Colleges and Schools Commission on Colleges (SACSCOC).
Credit and transfer
Total semester hours required: 120
This program may be earned entirely face-to-face. However, depending on the courses chosen, a student may choose to take some partially or fully online courses.
Save money
UWG is often ranked as one of the most affordable accredited universities of its kind, regardless of the method of delivery chosen.
Details
Total tuition costs and fees may vary, depending on the instructional method of the courses in which the student chooses to enroll.
The more courses a student takes in a single term, the more they will typically save in fees and total cost.
Face-to-face or partially online courses are charged at the general tuition rate and all mandatory campus fees, based on the student's residency (non-residents are charged at a higher rate).
Fully or entirely online course tuition rates and fees my vary depending on the program. Students enrolled in exclusively online courses do not pay non-Resident rates.
Together this means that GA residents pay about the same if they take all face-to-face or partially online courses as they do if they take only fully online courses exclusively; while non-residents save money by taking fully online courses.
One word of caution: If a student takes a combination of face-to-face and online courses in a single term, he/she will pay both all mandatory campus fees and the higher eTuition rate.
For cost information, as well as payment deadlines, see the Student Accounts and Billing Services website
There are a variety of financial assistance options for students, including scholarships and work study programs. Visit the Office of Financial Aid's website for more information.
Coursework
3000/4000 level hours from GEOG, GEOL CS, POLS, MGNT, or CISM - 12 credits
Minor and/or electives 15-21
Downloads
Major Required
Major Selects
Three of the following - 12 credits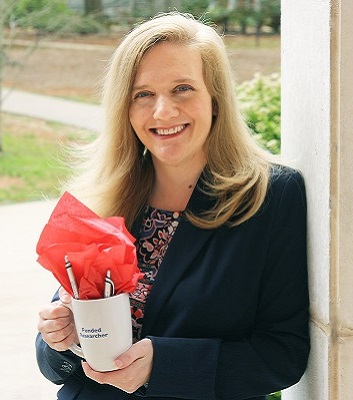 Shea Rose, Ph.D.
Professor of Geography (Atmospheric Science Focus)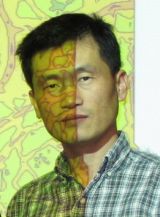 Jeong Seong, Ph.D.
Professor of Geography
Callaway Science Building 154
Specific dates for Admissions (Undergraduate only), Financial Aid, Fee Payments, Registration, Start/End of term, Final Exams, etc. are available in THE SCOOP.
Demonstrate a general knowledge of relationships between social and environmental phenomena and processes
Demonstrate fundamental awareness of geographic dimensions, phenomena, and processes
Demonstrate competence in geographic analyses, geographic information systems, and geographic visualization
Demonstrate understanding of the patterns and processes of physical environment
Demonstrate an ability to construct and present an argument based on evidence
Demonstrate competence in physical data measurement, handling, and processing