Oct. 23, 2023
Reading time: 2 minutes, 6 seconds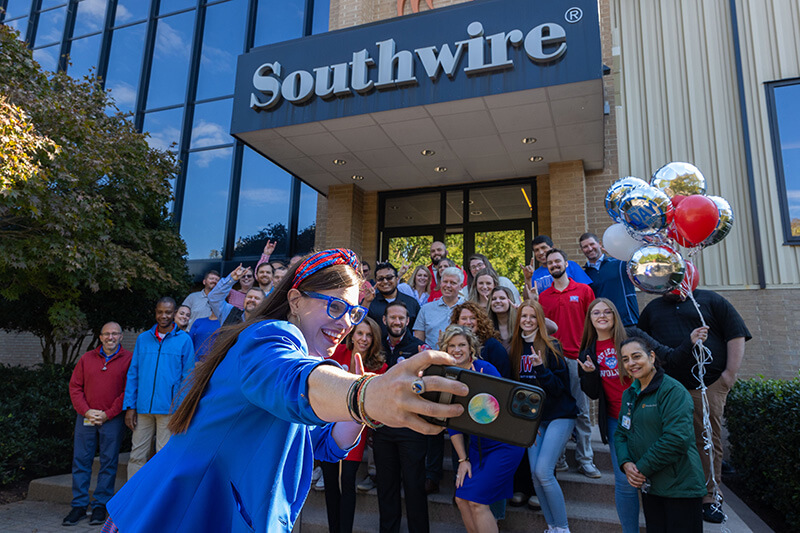 The University of West Georgia celebrated its 41st annual A Day to Give West with a remarkable achievement, raising $2,094,075 to support UWG in curating a first-choice university. 
Dr. Meredith Brunen, CEO of university foundations and UWG's vice president for university advancement, emphasized the enduring significance of UWG's annual fundraising campaign, underscoring its impact on students, faculty and staff, alumni, and the entire university community. 
"As an institution deeply embedded in our community, UWG actively cultivates a profound sense of belonging and connectedness through cherished, long-standing traditions like A Day," said Brunen. "We deeply value the generous support we receive from our community, which continues to propel the university's mission to support students, equipping them for successful careers before graduation."
University supporters, leaders and key community members gathered on campus Thursday to celebrate the campaign's record-breaking 41st year. During the event, UWG President Dr. Brendan Kelly spoke about the significance of A Day and how it aligns with the university's strategic plan.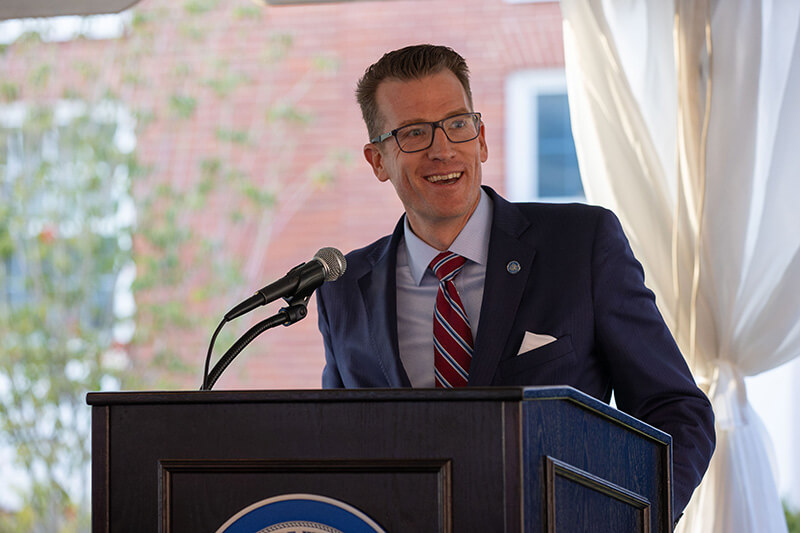 "UWG is committed to becoming a first-choice university for our students and the communities to which we are in service," Kelly said. "Our elevation to NCAA Division I athletics, the advancements in our academic portfolio over the past three years and the overall growth of our institution are clear testaments of this shared dedication. A Day serves as a tangible celebration of the outcomes our supporters have created, enhancing our students' experiences, continuing our relentless pursuit of excellence and elevating our visibility and reputation across our region, state and nation."
A Day has been a source of inspiration for students, faculty, staff and the community at large since 1982. Whether supporting the UWG Annual Fund, General Scholarship Fund, Wolves Fund or any other area of interest through an annual gift, the drive encourages community partners to give back and contribute to the ongoing legacy of the university.
"The impact of individual investments and collective generosity reach far and wide on our campus and beyond," Brunen said. "Through the ongoing support of our community, we can boost student social mobility, elevate the university's financial stability and set a promising course for the future of our students."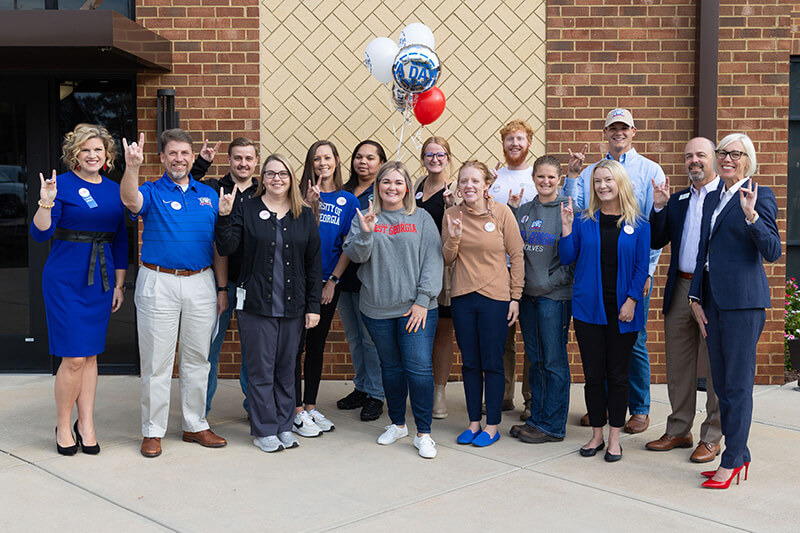 Included in the funds raised on A Day were contributions made to Homecoming student royalty and supporters of UWG Athletics through crowdfunding campaigns and a Wolves Grand Raffle in which one lucky winner received a 2023 Jeep Wrangler during the Homecoming football game.
For more information on how you can support UWG students through an endowment, scholarship, or annual giving, please visit the UWG Give West webpage.
photography by Miranda Daniel