Connecting the Dots: Stewart Named UWG's Inaugural Chief Wellness Officer
Share this page
Feb. 22, 2022
Reading time: 2 minutes, 33 seconds
To enhance and integrate university and community wellness resources – and develop new ones – the University of West Georgia has named an alumna and seasoned wellbeing professional as the institution's inaugural chief wellness officer (CWO).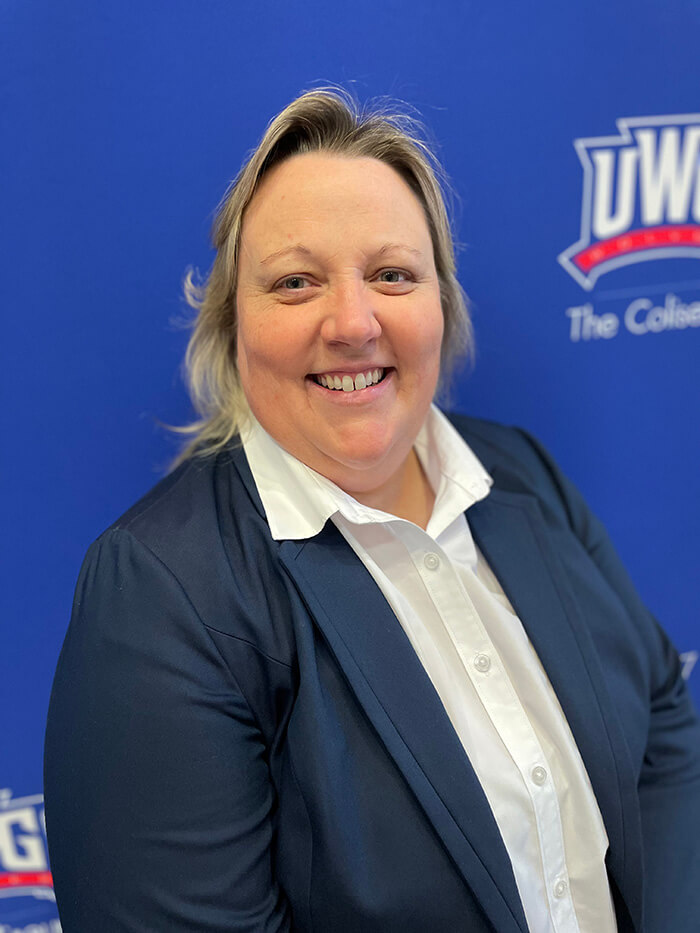 As CWO, Bridgette Stewart '03 – director of UWG's Wolf Wellness Lab and member of the National Wellness Institute's board of directors – will filter UWG's efforts through a lens of the six dimensions of wellness, from emotional, spiritual and intellectual to social, physical and occupational.
"I am beyond excited to be named UWG's inaugural chief wellness officer," Stewart said. "It is an honor for me to serve the students and employees of my beloved alma mater. Comprehensive wellness for the student and the employee is increasingly important for how we live, study and work."
One of the key facets of UWG's strategic plan – found under the priority of competitiveness – charges the institution with implementing a holistic, institution-wide, integrated wellness framework to enhance the lives and performance of students, employees and external communities of service.
"We are fortunate to be endowed with a series of fantastic resources related to wellness both within and outside the University of West Georgia," said Dr. Brendan B. Kelly, UWG president. "To accomplish the work of connecting the dots among all of these resources to create enhanced wellness outcomes for our students, faculty, staff and communities, we are thrilled to have an integrative wellness professional like Bridgette as our chief wellness officer."
Among countless wellness resources and amenities, UWG offers students, faculty, staff and communities:
Stewart earned her associate degree in psychology from Georgia Highlands College in 1996, followed by a bachelor's degree in sports medicine from Berry College in 1998 and a master's degree in physical education from UWG in 2003.
She began serving UWG as a faculty member in 2003, as well, joining the Department of Sport Management, Wellness, and Physical Education in the nationally ranked College of Education as a lecturer. She later served as coordinator of the department's Health and Community Wellness program and as director of the Wolf Wellness Lab. 
An active member of the National Wellness Institute and the American College of Lifestyle Medicine, Stewart served as chair of the Council for Wellness Certification Excellence for NWI, which recently developed the country's first set of core competencies for wellness professionals. In June 2018, she was inducted into the NWI's Circle of Leadership and currently serves as a member of the institute's board of directors.
"As the new chief wellness officer, I look forward to collaborating with my colleagues across campus and in the community as we continue to dedicate ourselves to the curation of a first-choice university," Stewart said.