Specialist in Education with a Major in Educational Leadership
The University of West Georgia is the state's best in preparing certified leaders. As the state's largest and most successful program, UWG developed nearly one-third of Georgia's newly certified leaders in 2020.
The current Georgia Leadership Rule defines the Tier 2 programs (Tier 2 Certification Only and Tier 2 Educational Specialist) as advanced level preparation reserved for leaders in leadership positions as defined by the Ga PSC. The Georgia Leadership Rule requires candidates have the time and opportunity to lead authentic and genuine school improvement initiatives in a residency experience.
For detailed information on the Ed. S. program, go to the program webpage here.
Click here to request more information about the Educational Leadership Program!
For more information, please see the Academic Catalog.
The University of West Georgia is the state's best in preparing certified leaders. As the state's largest and most successful program, UWG developed nearly one-third of Georgia's newly certified leaders in 2020.
The University of West Georgia's performance-based Educational Specialist (Ed.S) Leadership Degree program emphasizes job-embedded learning and can be completed in three semesters. Candidates who successfully complete the program earn a Tier 2 Leadership Certificate in educational leadership. A primary component of the program is a field-based residency in which students are provided the opportunity to practice, learn, and demonstrate performance while on the job as an educational leader. Students are coached by highly-qualified practitioner scholars.
Five reasons to "GO West" to the UWG Educational Leadership Program:
(1) Full-time faculty that are both scholars and practitioners,
(2) Relevant and job-embedded residency,
(3) Convenience: Program can be completed in three semesters and only a few face to face sessions,
(4) High expectations with strong support and faculty engagement for student-learning,
(5) Cost-effective
Career Opportunities
Buzzfile - Careers by Major:
http://www.buzzfile.com/Major/Education External Resource
Program Location
Online
Method of Delivery
100% online
Accreditation
The University of West Georgia is accredited by The Southern Association of Colleges and Schools Commission on Colleges (SACSCOC).
Credit and transfer
Total semester hours required: 27
Graduate students may be able to reduce their cost through prior learning, previous degrees earned at UWG, or transfer credits. We have created a tool to help students estimate their tuition costs.
This program is offered entirely online. Though a student may choose to sign-up for a face-to-face elective or core course, one can earn this degree completely online.
Save money
UWG is often ranked as one of the most affordable accredited university of its kind, regardless of the method of delivery chosen. In addition, online courses and programs can mean a huge cost-savings in many non-evident ways: No more high gas charges. No childcare needed. The flexibility can allow one to maintain a job while attending school. Regardless of state residency, out-of-state non-resident students are not charged non-resident tuition for online course credit hours.
Details
Total tuition costs and fees may vary, depending on the instructional method of the courses in which the student chooses to enroll.
The more courses a student takes in a single term, the more they will typically save in fees and total cost.
Face-to-Face or partially online courses are charged at the general tuition rate and all mandatory campus fees, based on the student's residency (non-residents are charged at a higher rate).
Fully or entirely online course tuition rates and fees my vary depending on the program. Students enrolled in exclusively online courses do not pay non-Resident rates.
Together this means that GA residents pay about the same if they take all face-to-face or partially online courses as they do if they take only fully online courses exclusively; while non-residents save money by taking fully online courses.
One word of caution: If a student takes a combination of face-to-face and online courses in a single term, they will pay both all mandatory campus fees and the higher eTuition rate.
For the cost information, as well as payment deadlines, see the Student Accounts and Billing Services website
There are a variety of financial assistance options for students, including scholarships and work study programs. Visit the Office of Financial Aid's website for more information.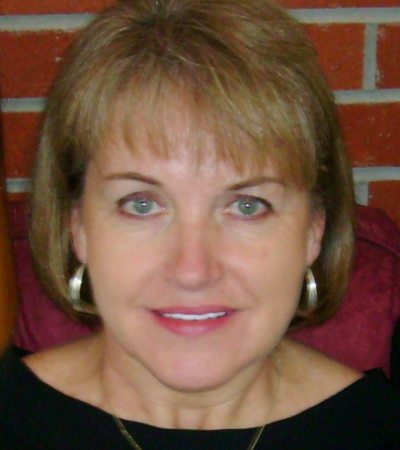 Georgia Evans, Ed.D.
Clinical Assistant Professor, Program Coordinator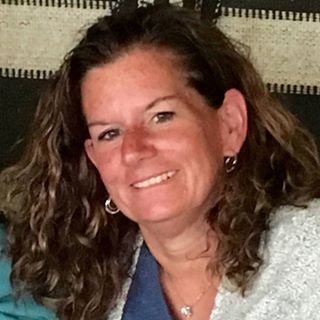 Laurie Kimbrel, Ed.D.
Associate Professor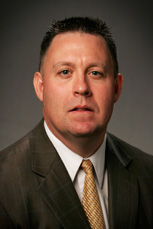 Andy Nixon, Ed. D.
Associate Professor
Guidelines for Admittance
Program Specific Admittance Guidelines
Official transcripts from all schools that have conferred degrees (Bachelor's, Master's, etc.) are required and should be sent directly to the UWG Graduate Admissions Office.
Must have "Tier 1", "L", or "PL" Certification in Educational Leadership
A Masters degree from a nationally or regionally accredited institution
Be employed in a leadership position in a local education agency (LEA) as defined by the Georgia PSC
Be recommended by Superintendent or designee based on local district requirements (System Approval Form)
3.0 or better cumulative GPA on graduate work
Georgia PSC Ethics for Educational Leadership- Test 380
Copy of valid Georgia leadership certificate
Written partnership with school district
Application Deadlines
Specific Graduate Admissions Deadlines are available via the Graduate School
* Application, app fee, and document deadline
See The Scoop for more specific deadlines.
Admission Process Checklist
The Graduate Studies Application Process checklist is available here.
One exception: If you will not ever be traveling to a UWG campus or site, you may apply for an Immunization Exemption. Contact the Immunization Clerk with your request.
Contact
Graduate Admissions
graduate@westga.edu
678-839-1394

Department of Leadership, Research, & School Improvement
efincham@westga.edu
678-839-2463
Specific dates for Admissions (Undergraduate Only), Financial Aid, Fee Payment, Registration, Start/End of Term Dates, Final Exams, etc. are available in THE SCOOP.
Specific Graduate Admissions Deadlines are available via the Graduate School
LEARNING OBJECTIVES

(1) Build a shared vision of student success and well-being.
(2) Champion and support instruction and assessment that maximizes student learning and achievement.
(3) Manage and develop staff members' professional skills and practices in order to drive student learning and achievement
(4) Cultivate a caring and inclusive school community dedicated to student learning, academic success and the personal well-being of every student.
(5) Coordinate resources, time, structures and roles effectively to build the instructional capacity of teachers and other staff.
(6) Engage families and the outside community to promote and support student success .
(7) Administer and manage operations efficiently and effectively.