About the Tour
We invite you to visit our beautiful 645+ acre campus for a student led walking tour. Prospective students and their families will gain information about Admissions, Financial Aid/Scholarships, Residence Life, and Student Activities. While on campus we want to make the most of your trip! Please let us know if you would like us to make any additional appointments with other areas of campus (Please note, these are not guaranteed appointments and are based on availability). Each tour includes an opportunity to attend an information session. Please arrive at least 15 minutes early for check in and parking.
Transfer students are welcome to participate in a Daily Campus Tour, but we recommend that you sign up for Transfer Tuesdays for a more personalized experience dedicated to the student who wants to Transfer West.
Graduate students are also welcome to participate in the tour, but we recommend that you also contact a Graduate Studies Associate. Please note that the tour is geared towards undergraduate students. Contact information for the Department of Graduate Admissons can be found here.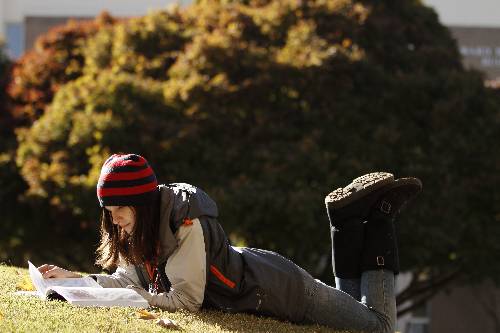 Tour Registration
To ensure the quality of your tour experience, limited spaces are available for each session. Register early to reserve your preferred tour date and time. If you do not see your available date that tour is full. If you have any questions or concerns please contact Evan Jaynes at ejaynes@westga.edu.
Group Tours of Campus
Group tours of UWG are designed for groups of ten (10) or more. Groups may include schools, teams, community groups, and organizations and advanced registration is required. If you have questions regarding group tours please contact the Group Tour Coordinator at grouptours@westga.edu.
Need Directions?
Click "View larger map" below for directions via Google Maps, or here for directions to the University from major interstate routes in Georgia for your convenience. Detailed directions can be obtained by calling the Office of Admissions at (678)839-5600, between 8:00am and 5:00pm Eastern Time.
Office of Undergraduate Admissions
Murphy Building, University of West Georgia,
West Georgia Dr., Carrollton, GA 30118