Bachelor of Science with a Major in Organizational Leadership
The Bachelor of Science in Organizational Leadership is delivered fully online through a partnership with USG eMajor in collaboration with other University System of Georgia schools. Housed in the UWG College of Social Sciences, the program provides a true interdisciplinary opportunity. The degree allows for a large amount of student personalization through elective credits and credit for prior learning opportunities.

There are two concentrations available: the public service and social justice degree concentration.

Visit the UWG Online page and learn more about this exciting new program and for important information about enrolling in an eMajor program at UWG.
For more information, please see the Academic Catalog. A program brochure and program map, which provides a guide for students to plan their course of study, are available for download in the Courses tab below.
The University of West Georgia offers two concentrations:

The concentration in public service will prepare students for employment in any area of the public sector including public safety (law enforcement, fire and rescue), state and local public administrators, and non-profit management. In addition to opportunities in the public sector, the program's core focus on communication, ethics, organizational development, project management, and leadership will enable graduates to leverage the degree for work or advancement in a broad range of careers in the public, community, and private sectors.

The social justice degree concentration provides appropriate frameworks and tools to assist students in analyzing complex issues and promoting social change. A concentration in social justice will prepare students to be the leaders of a paradigm shift and promote social equity change in law enforcement, the judicial system, the healthcare industry, and economics.

Major Declaration Form
Program Location
Online
Method of Delivery
Coursework is available 100% online.
Accreditation
The University of West Georgia is accredited by The Southern Association of Colleges and Schools Commission on Colleges (SACSCOC).
Credit and transfer
Total semester hours required: 120
Maximum Hours Transferable into program: 90
A transfer credit evaluation will be completed by the UWG Transfer Team (transfer@westga.edu). Course application to a program is subject to review by the department.
$199 per credit hour
Please check the eMajor fee listings (PDF) on the Bursar's web site.
This program is offered entirely online. Though a student may choose to sign-up for a face-to-face elective or core course, one can earn this degree completely online.
Save money
UWG is often ranked as one of the most affordable accredited university of its kind, regardless of the method of delivery chosen. In addition, online courses and programs can mean a huge cost-savings in many non-evident ways: No more high gas charges. No childcare needed. The flexibility can allow one to maintain a job while attending school. Regardless of state residency, out-of-state non-resident students are not charged non-resident tuition for online course credit hours.
Details
Total tuition costs and fees may vary, depending on the instructional method of the courses in which the student chooses to enroll.
The more courses a student takes in a single term, the more they will typically save in fees and total cost.
Face-to-Face or partially online courses are charged at the general tuition rate and all mandatory campus fees, based on the student's residency (non-residents are charged at a higher rate).
Fully or entirely online course tuition rates and fees my vary depending on the program. Students enrolled in exclusively online courses do not pay non-Resident rates.
Together this means that GA residents pay about the same if they take all face-to-face or partially online courses as they do if they take only fully online courses exclusively; while non-residents save money by taking fully online courses.
One word of caution: If a student takes a combination of face-to-face and online courses in a single term, they will pay both all mandatory campus fees and the higher eTuition rate.
For the cost information, as well as payment deadlines, see the Student Accounts and Billing Services website
There are a variety of financial assistance options for students, including scholarships and work study programs. Visit the Office of Financial Aid's website for more information.
Downloads
Major Required
30 hours required for all concentrations:
Major Selects
Pick 12 hours (4 courses) from the following:
Social Justice Concentration
Guidelines for Admittance
Enrolling in an eMajor Program

Before you can register for an eMajor class at UWG, you must be an admitted student. If you are not a current student at UWG, your first step is to apply for admission.

A minimum GPA or amount of credit hours is NOT required in order to declare the major.

Take the eMajor Introduction Quiz. All students are required to complete the introduction quiz before registering for an eMajor course. You must know your UWG student ID number as well as your UWG email address to complete the quiz.
You will receive an email from the UWG eMajor liaison within 48 hours of completing the introduction quiz, which will include instructions on how to register for an eMajor class.
Application Deadlines
General admissions deadlines are typically:
Fall - June 1
Spring - Nov 15
Summer - May 15
* Application, app fee, and document deadline; Dates may vary for Readmit, Transfer, and Transient students.
See The Scoop for more specific deadlines
Admission Process Checklist
Complete the online application.

Submit $40 non-refundable application fee.

Submit official documents: Request all official transcripts and test scores be sent directly to UWG from all colleges or universities attended. If a transcript is mailed to you, it cannot be treated as official if it has been opened. Save time by requesting transcripts be sent electronically. All official documents should be sent to:

University of West Georgia
Office of Admissions
1601 Maple Street
Carrollton, GA 30118

Submit Certificate of Immunization, if required. Students attending UWG solely online may qualify for a term-by-term exemption. See the UWG Immunization Policy for more information.
Contact
Office of Admissions
678-839-5600
admiss@westga.edu
eMajor Instructional Program Lead
Dr. Dylan McLean
Instructor of Political Science
678-839-4989
dmclean@westga.edu
Upon completion of the Bachelor of Science with a Major in Organizational Leadership, students will demonstrate:
1. An understanding of organizational leadership as it relates to and impacts individuals, communities, and wider society from democratic, multicultural, and national perspectives.
2. Through the discussion of key concepts and ideas, the ability to express themselves effectively on topics and issues related to the field of organizational leadership.
3. Critical thinking and problem-solving abilities regarding issues related to key challenges that organizations face when interacting with their environments.
4. An understanding of the ethical principles underlying both research and practice in organizational leadership.
Go West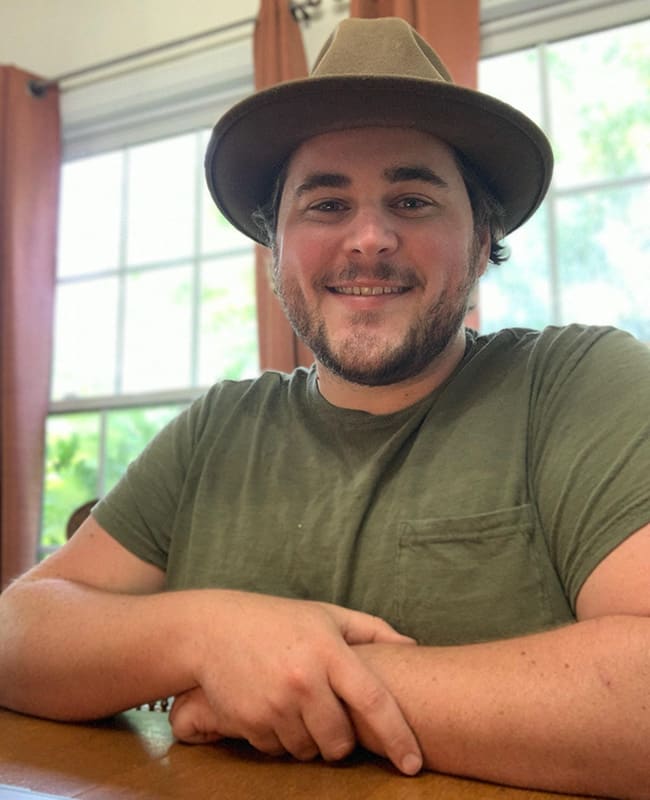 "The Organizational Leadership program at UWG taught me the importance of a well-rounded education that works to complement my experience in the workforce."