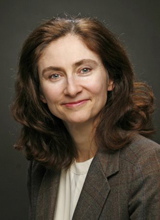 Lynn Anderson
Associate Professor of French
Contact info
Cobb Hall - Room 110
Office Hours
M-F: 9:00 am - 12:00 pm and by appointment.
Associate Professor of French
Biography
Lynn Anderson received her Ph.D. in French from Princeton University and is Associate Professor of French at the University of West Georgia. She has published on poets Jacques Réda (Romanic Review; Dalhousie French Studies; Australian Journal of French Studies), Philippe Jaccottet (L'Érudit franco-espagnol) and Du Bellay (Romance Quarterly). She is a specialist in modern French poetry and teaches courses on the poetry of city spaces, 19th and 20th century French literature, and film studies. Her research interests include the structure of poetic language, spatial literary studies, interdisciplinary approaches between the arts and literature, and film studies.
Courses Taught

Course Sections and Syllabi

Fall 2020 Sections

FREN-1002 (Elementary French II) Section: E01
XIDS-2100 (Sexuality&Gender World Cinema) Section: E04
FREN-3212 (Sexuality&Gender/French Cinema) Section: E01
FREN-4484 (Senior Capstone) Section: N01

Summer 2020 Sections

FORL-3111 (Sexuality&Gender in World Film) Section: E01
FREN-3211 (FREN Persp. in World Film) Section: E01

Spring 2020 Sections

FREN-1002 (Elementary French II) Section: 02
XIDS-2100 (Gender&SexWorldCinema-Honors) Section: 25H
HONR-2102 (Soph Honor Colloquium: Inquiry) Section: 27H
FREN-3100 (Composition and Conversation) Section: 01W

Fall 2019 Sections

FREN-2001 (Intermediate French I) Section: 01
XIDS-2002 (WDYKA The Honors College) Section: 30H
HONR-2102 (Soph Honr Colloquium: Inquiry) Section: 26H
FREN-3212 (Sexuality&Gender/French Cinema) Section: E01
FREN-4320 (French Civiliztn and Culture) Section: 01

Spring 2019 Sections

FREN-2001 (Intermediate French I) Section: 01
XIDS-2100 (Sexuality&Gender World Cinema) Section: E01
FREN-3100 (Composition and Conversation) Section: 01W

Fall 2018 Sections

FREN-2001 (Intermediate French I) Section: 01
FREN-2001 (Intermediate French I) Section: 02
XIDS-2002 (Sexuality&Gender/French Cinema) Section: 01
FREN-3211 (Passion et punition) Section: 01W
FREN-4484 (Senior Capstone) Section: 02

Spring 2018 Sections

FREN-2002 (Intermediate French II) Section: 01
FREN-3100 (Composition and Conversation) Section: 01W

Fall 2017 Sections

FREN-1001 (Elementary French I) Section: 06
FREN-2001 (Intermediate French I) Section: 01
FREN-2001 (Intermediate French I) Section: 02
XIDS-2002 (WDYKA Foreign Languages) Section: LUC

Summer 2017 Sections

FREN-1002 (Elementary French II) Section: 01S
FREN-2001 (Intermediate French I) Section: 01S
FREN-2002 (Intermediate French II) Section: 01S
FREN-3100 (Conversation & Composit France) Section: 01S
FREN-3211 (Word, Image, Culture) Section: 01S
FREN-4150 (Advanced Language Skills) Section: 01S
FREN-4785 (Internship in France) Section: 01S

Spring 2017 Sections

FREN-2002 (Intermediate French II) Section: 01
FREN-3100 (Composition and Conversation) Section: 01

Fall 2016 Sections

FREN-2001 (Intermediate French I) Section: 01
FREN-2001 (Intermediate French I) Section: 02
FREN-3212 (Sex/Gender Francophone Cinema) Section: 01W
FREN-4484 (Senior Capstone) Section: 01

Summer 2016 Sections

FREN-2001 (Intermediate French I) Section: 01S
FREN-2002 (Intermediate French II) Section: 01S
FREN-3100 (Composition and Conversation) Section: 01S
FREN-3211 (French Cultural Perspectives) Section: 01S

Spring 2016 Sections

FREN-2002 (Intermediate French II) Section: 01
FREN-2002 (Intermediate French II) Section: 04
FREN-3100 (Composition and Conversation) Section: 01
FREN-4484 (Senior Capstone) Section: 01

Summer 2015 Sections

XIDS-2100 (Gender&SexualityInWorldCinema) Section: 01

Spring 2015 Sections

FREN-2002 (Intermediate French II) Section: 01
FREN-2002 (Intermediate French II) Section: 02
FREN-3100 (Composition and Conversation) Section: 01W

Publication List

• "Intermusicality, Space and Deleuzian Aesthetics in Jacques Réda's 'Quatre lettres de Coleman Hawkins.'" Australi [View Publication]