by Victoria Collier
Tyler Lanier is the co-founder of the University of West Georgia's chapter of College Girls Rock, an organization designed to encourage young women to pursue a collegiate education as well as stay involved in community service. Lanier recently looked back on her experience at UWG and the legacy she left behind for future members of this well-respected organization that she and Erika Claudio founded on campus.
How it all started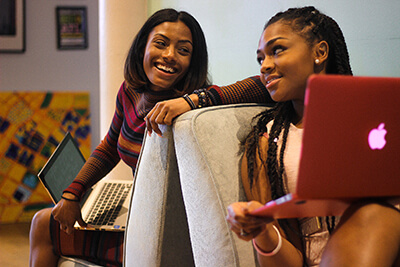 "We wanted the organization to be a place where college girls could have fun, have the opportunity to lead in addition to motivating, enlightening and inspiring young women in their communities," Lanier said.
Lanier was inspired to create College Girls Rock (CGR) after she met co-founder Claudio. They both wanted to take leadership roles on campus, but weren't sure how to pursue it. Also, they were frustrated by the lack of female role models and lack of recognition for. To combat this lack of representation they decided to form their own student organization to empower college girls. They asked their closest friends to serve on their executive board and Googled everything else.
"I believe that the essence of who we are is that we truly believed that society and college campuses were missing an opportunity to celebrate, motivate and unite collegiate women," Lanier said.
How to become a member
CGR uses a "grows from within" leadership strategy. The organization includes their general members, rock members, executive members and corporate executive members. Lanier explains that every college girl is a general member because they simply do rock. The higher you go in CGR, the more opportunities you have to make a difference through different leadership opportunities and volunteering. Whether it is mentoring young girls, organizing fundraisers or being responsible for different factions within the organization, CGR provides ample opportunities to achieve greatness.
"Our members help us accomplish our top three goals as an organization, which are to provide financial resources to assist girls in fulfilling their educational goals, provide a community to girls who may lack the 'people resources' to keep them inspired and motivated, and provide opportunities for girls to succeed beyond their educational pursuits," Lanier said.
The importance of college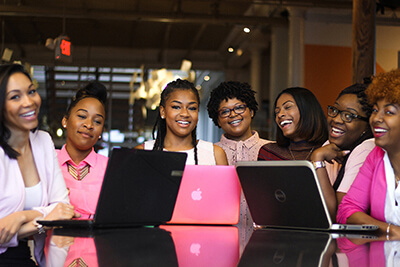 Moreover, Lanier wants to emphasize to young women that "college isn't out of style." She explained that in many communities, especially minority communities, college was not often seen as a way to succeed. Due to the attention given to viral videos, social media and reality television, young people sometimes consider having a college education secondary to being an Instagram celebrity or a reality TV star.
"College Girls Rock exists to create balance in a world that is skewed against education," proclaimed Lanier.
Also, she expanded how many underprivileged youths aren't exposed to positive role models, so it is hard for them to strive for a higher education.
"The reason CGR focuses so much on underprivileged communities and minorities is because in many minority households, there isn't a parent, aunt, uncle, neighbor or mentor who can provide alternative perspectives to what is seen in the media," Lanier explained.
Lanier said she is passionate about young women receiving a college education and encourages them to believe that they are entitled to one.
Leaving behind a legacy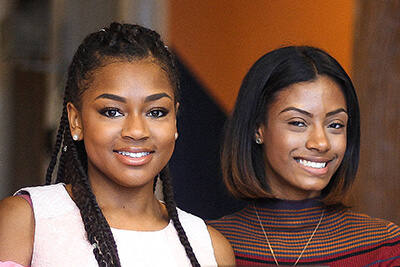 Lanier reflects on her time at UWG as some of the best moments of her life. Before graduating in Fall of 2013, she became a brother in Phi Sigma Pi and a sister in Alpha Kappa Alpha. She even added a second major because she loved the university so much.
"At UWG, I've laughed and cried harder than I ever have while learning valuable lessons about life, purpose and self-discovery," she said. "These experiences set me up to want to thrive in my life, community and most especially my career."
In addition, Lanier spent her time on campus being a support system for her peers and a leader for the young women in CGR. Also, she says her time at UWG helped generate innovative thinking and encouraged her to unapologetically be herself in an enriched culture and community.
One of UWG's professors, economics lecturer and Director of the Center for Economic Education Kim Holder, remembers Lanier and Claudio fondly. She says she is proud of the work they have done.
"What I love about what they are doing is that they are working to empower other females—both by providing support and by sharing their hardships and success stories," Holder said. "And they have continued it, taking it from UWG and expanding to include Georgia State University (with plans for more). What's more, they continue to return to Carrollton to support the students here at UWG—so it isn't just a club or a movement; it is truly a family."
Lanier graduated from UWG with a degree in marketing and is now working full-time for Procter & Gamble. Claudio began her collegiate career here at UWG and went on to Georgia State to complete her degree. Claudio is heavily involved in politics, working to encourage others to vote in the recent presidential campaigns of Bernie Sanders and Hillary Clinton.
Lanier had these words of wisdom to share for all young girls.
"You deserve and are worthy of your dreams," she said.
Posted on