by Colton Campbell
Zachary Barger's in the zone. He's running fast, jumping high and punching hard, but it's only his hands moving.
His fingers are a blur as he quickly taps his controller's keypad and expertly thumbs the joystick.
Play video
See how UWG students are embracing the future of sports
Barger is part of a new generation of athletes at the University of West Georgia: a burgeoning group of video-gaming enthusiasts who find camaraderie between respawns.
He's a member of UWG's nascent Gaming & Esports Club, a collective of several dozen students who meet in real life – "IRL" in gamer-speak – twice a month in a computer lab on campus to play competitive games like "Overwatch," "League of Legends" and "Super Smash Bros."
For students like Barger, their involvement in the club is integral to their success at UWG.
"Gaming has given me an escape during some of the most stressful times in my life," Barger said. "I can't imagine what my life would be like if I didn't have this outlet, and some of my fondest memories have been finding new friends and enjoying this hobby together."
Having grown up playing "Crash Bandicoot" and "Halo" with his father, Barger said gaming has been a consistent part of his life – and he's grown personally thanks to years of play.
"Beyond improving my hand-eye coordination and sense of cooperation of teamwork, gaming has truly made me a more empathetic person," he said. "I've played games with amazing character development that made me feel like I knew the characters and understand their challenges. Playing games has made me a critical thinker and problem solver. I wouldn't be the same person without them."
So much for the outdated idea that video games turn your brain to mush.

A dull roar can be heard at the end of a hallway in Miller Hall. It's coming from Room 2329.
It must be gaming night.
Dozens of UWG students gather twice each month to play video games. Each month's first meeting is more casual, with students bringing consoles and games they want to play, but the second meeting is devoted to a tournament among skilled players of a single game. Earlier this year, the group gathered for a tournament playing "Overwatch," a first-person combat game set in the near future.
"Overwatch" is the first game mentioned by Brooks Burns, a junior studying mass communications when he's asked to list his favorite games.
Burns, 21, has been gaming since he was in primary school. He received the first Xbox console as a Christmas present and has since built a computer specifically for gaming.
"Gaming has improved my life in ways I probably don't even realize yet," Burns said. "By playing video games, I've been able to better work with and communicate to people and hone my skills of finding solutions to tricky problems. It has also opened up a whole new world of people I might not have ever met who I consider being some of my best friends."
Burns played on the defensive line of his high school's football team. They won a state championship. So, he bucks the common misconception that video gamers are introverted, physically weak individuals with inferior social skills.
"Just over the course of my life, I've seen gaming go from something that's almost frowned upon or looked down on to something that's being celebrated," Burns said. "People are realizing that gaming isn't just a nerdy thing to do. It's a hobby, just like anything else."
It can be more than a hobby, though. Burns wants to merge his gaming acumen and mass communications expertise into a career. His dream is to work in broadcast video production for esports events – to cover a gaming tournament like ESPN covers a basketball game – making esports more of a spectator sport.
Helping legitimize gaming and esports as a viable career path is a goal of another member of the Gaming & Esports Club – actually the club's founder and current president, first-year Master of Business Administration student Jesse Morris.
Morris, who also received his bachelor's degree in management from UWG last May, started playing video games when he was 8 years old and has found them to be a great "social bridge" between new acquaintances.
"Gaming offers something for everyone, and it doesn't turn anyone away," Morris said. "Coming to college and finding new friends can be a daunting, challenging experience. When underclassmen come into the club and see we're playing the same games they like to play at home, it instantly puts them at ease and levels the playing field. We're all just there to have fun and compete."
As a student of business and organizational management, Morris has learned a great deal about launching and sustaining an organization.
"In class, we learn theoretically about how to manage an organization, but in starting this club, I learned about the real details of doing that," he said. "I'm seeing the same topics we cover in class in real life – not even at a corporate level, but at the level of a relatively small club at a university. It's been incredibly rewarding to see that firsthand."
Morris is joined by a cadre of other gamers who lead the group's initiatives. Burns is in that group, serving as the social media manager of the Gaming & Esports Club at UWG. In that role, he promotes the club's events club and ensures details of meetings are effectively communicated to members.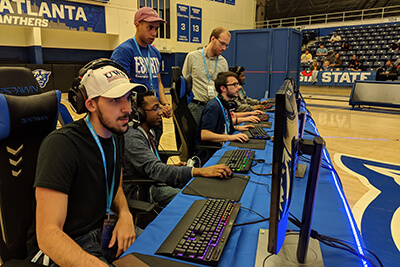 "It can be challenging to enter a new university as a freshman and not know where you may fit in," Burns said. "We hope we provide a place where everyone can join together and share a common hobby. It's amazing to see students from all different majors and backgrounds come together just to have fun and play games. Gaming can make the world a lot smaller than it is, and that's my favorite part of the hobby."
One student – Lena Horne, a freshman in the Tanner Health System School of Nursing – knows exactly what her favorite part of gaming is.
"Winning."
Horne – who shares her name with the mid-century actress and singer – grew up with an older brother. Playing games, particularly the zombie thriller "Left 4 Dead," was a way for them to connect and relate.
"And now, I'd say most of my friends come from playing games together," Horne said. "Gaming doesn't separate people or build walls between us. It helps us socialize better because it can get boring playing games by yourself all the time. You want to get out there and play with other people."
Horne said the opportunities she's found at UWG has expanded her horizons since she enrolled last August.
"I've been able to connect with peers in a way that's approachable and easy," she said. "And it gives me something to look forward at the end of the week. When I'm having a stressful moment during the week, I can think about being able to play games with my friends that Friday and that stress goes away."


Esports, now a billion-dollar industry, has become a legitimized event in recent years, with the serious possibility of becoming an Olympic sport as early as the 2024 games in Paris.
USA Today reports competitive video game playing, more commonly known as esports, drew 380 million unique viewers globally in 2018, according to research firm SuperData. That number is expected to rise to more than 550 million in the next two years. For perspective, the National Football League said 204 million unique viewers tuned into the 2016 NFL regular season in the U.S., based on Nielsen data.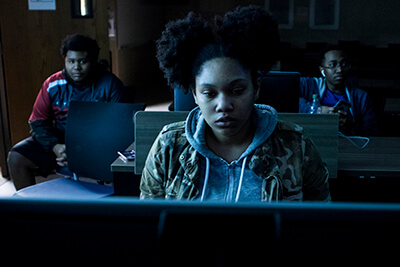 It's not a new thing, either: esports has a longer history than one might expect, with competitive digital gaming events being held as early as 1972. Tournaments and conventions have grown alongside the video game industry, and the omnipresence of the Internet – particularly the development of sites like YouTube and Twitch – has kickstarted the phenomenon's growth.
"Esports is unlocking an appeal to a whole new group of people who haven't been interested in sports for years," Morris said. "It's become the same kind of competitive outlet you'd find in traditional sports, with gamers cheering on their favorite teams like baseball fans would cheer on the Atlanta Braves."
Professional esports players – who Morris said are "treated like rockstars" – are scouted for professional teams that offer salaries with perks like health insurance and housing, where they train in expensive facilities daily with their teammates. For the most successful players, performance-based bonuses and prize money can turn a modest baseline salary into millions of dollars.
The lucrative financial venture of esports is something Dr. Minna Rollins in the Richards College of Business is particularly interested in, as she's planning to teach a course titled "The Business of Esports" at UWG in the fall semester.
Rollins, an associate professor of marketing who serves as one of two faculty advisers for UWG's Gaming & Esports Club, works with researchers from the University of Eastern Finland in her home country to explore the esports ecosystem and the interconnectedness of actors in the industry.
"There's a network of esports enthusiasts and players around the world, and we're working to collect data on that in three different countries with the possibility of bringing guest speakers into the classroom virtually to share their insights," Rollins said. "This industry is only going to grow, and as faculty members, we need to understand what gaming means for the next generation of students."
The club's other faculty adviser – Philip Reaves of the Department of Management Information Systems in the Richards College of Business – became involved with the club first out of "professional curiosity," but has since found great pride in how inclusive the club is.

"It is really cool that this club has no target demographic," said Reaves, whose first memory of playing a video game is on the Atari when he was 6 years old. "That all-out inclusiveness really struck a chord with me. Students who, in the past, would have been more disconnected and, at times, isolated because of their hobby are now connecting in person. It's a social way to do something that's not classically social in real life."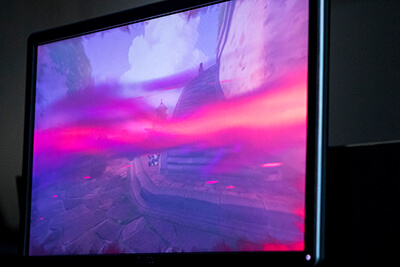 Morris agreed, saying that tapping into that demographic of gamers – both locally at UWG and globally as esports has gone mainstream – has been a terrific boon for all involved.
"We're accessing a different kind of demographic at UWG with our club that wouldn't have this kind of outlet on campuses even 10 years ago," Morris said. "That means we're seeing broader student involvement, which means they're more engaged both inside and outside the classroom. They have an outlet for their passion, and that keeps them engaged in all aspects of their lives."
Reaves said people often assume the favorite part of his job as a lecturer at UWG is teaching classes. That's not it, though.
"I love teaching classes, but that's not No. 1 on the list of things I love about my job," Reaves said. "The part of my job I enjoy the most is helping people find their 'thing,' and if I've helped a few students find their 'thing' because of my involvement with this club, then all the work has been more than worth it."

Like the city of Rome, the Gaming & Esports Club at UWG wasn't built in a day. One of the first tasks Morris completed to determine the feasibility of starting the club was connecting with the university's division of information technology services (ITS) – specifically network engineers Samuel Thompson and Jason Reese.
Thompson and Reese determined a meeting space for the club and how they could host competitions that wouldn't interfere with the university's network. The pair was assigned to the task because of their own knowledge and passion for gaming.
"I know firsthand how good of an escape it can be from the stress of classes, work and everything they're going through in their daily lives," Thompson said. "I played video games when I was in college for the same reason, so to be able to advise and support this group is really rewarding. I'm able to see them grow and connect with each other over something I love."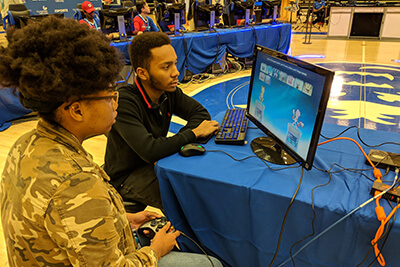 Some members bring their own consoles and games to club meetings, but to complete their task, Thompson and Reese relocated some cable and informational infrastructure in Miller Hall, placing important ports in a lockbox only the club's leaders can access. Club members utilize that infrastructure to establish local area network (LAN) tournaments in which players can participate in a multi-player game simultaneously.
Reese sees his involvement with the club as his way of "giving back" to the students.
"It's important for these students to build bonds with people their age so they can attain the interpersonal skills they need to go further in the career they choose," Reese said. "In some way, something as casual as gaming with your peers can do wonders for that personal and professional development. This is what they do with their free time, but it's become an integral part of their lives, and I'm honored to be a small part of making that happen."
The Gaming & Esports Club isn't the only place for gamers at UWG, though.
A game room sits on the bottom floor of the university's Campus Center. Leather seats face two of the room's walls, with nearly a dozen screens hooked up to consoles like the Xbox, PlayStation 4 and Nintendo Switch mounted in front of them.
It's a place for students to relax and gather in between classes to play video games, but it also has an esports component, offering competitive tournaments as an intramural sport. Esports is even listed alongside basketball, softball and flag football on University Recreation's list of intramural offerings.
That's something Nicholas Horton, UREC's assistant director of competitive sports, has wanted to see since he started at UWG in 2017.
"In league sports, we base everything we do around three pillars: play, inclusion and community," Horton said. "Esports ticks all of those boxes. There's a high demand from students who want to play these games – both casually and competitively – and we look at it as a way of reaching out to a different type of student who may be initially wary of participating in league sports."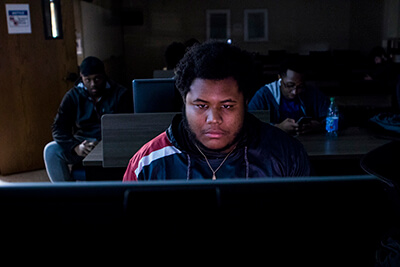 Tournaments are offered through UREC in games like the "NBA 2K" series, "Madden NFL" and "FIFA," with events occurring in the same timeframe as their physical counterparts. For instance, when it's flag football season on the intramural fields, it's Madden time in the Campus Center Game Room.
"We have a great atmosphere on tournament days with food and prizes, but I don't think that's what keeps students coming back," Horton said. "I think the biggest thing is that they find a connection with their peers. This is a safe environment, and we're not doing anything different from what they do at home. We're just doing it with more people. They can safely step out of their comfort zone, come here, meet new people and start to build a community."
Wherever students find the right fit to enjoy their hobby, Morris is just happy people are playing together. More than he's ever seen before, gamers are reaching out to each other to not be isolated in their own game spaces, joining clubs and participating in esports events.
"I'm so humbled and proud to be part of a group of people who have been traditionally ostracized in the past because of what they enjoy to do in their spare time but are now being accepted in mainstream culture," Morris said. "The cultural norms have changed so much in such a short amount of time, so now they feel justified and comfortable with stepping out of their comfort zone and meeting people with whom they share this hobby and connecting over this shared passion. It's nothing short of amazing, really."



Photography and videography by Julia Mothersole. Some photography submitted.
Graphics by Kendall Plapp.
Posted on